Following the great success of the China Medtech Partnering in 2015 (CMP2015), SND is delighted to organise the third medtech conference, CMP2016, which will be organized on November 4-5th in Suzhou Shangri-La hotel.
The conference will cover two fast growing sectors: Medical Devices and in vitro Diagnostics (IVD) and provide an effective platform for international innovative SMEs and local companies to collaborate on commercialization, co-development, manufacturing, licensing, investment through project presentations, one to one meetings, and networking.
During the Day One sessions, our industry experts and specialists will share their expertise on market trend, merger and acquisition, new regulatory guidance, and investment landscape. During the roadshow session, there will be 16 international and local innovative medical device companies presenting their cutting edge technology and products. The Day Two session will be mainly focused on the IVD sector, on market insight and market trend. About eight pre-selected innovative projects will be presented in the roadshow session.
This year, we are expecting 300 attendees, 120 local firms and 30 international companies from China, Europe, United States, Israel and Australia.
We are looking forward to seeing you at CMP 2016 on November 4-5th in Suzhou!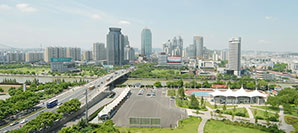 Suzhou New District (SND) is a 20-year-old national new and hi-tech industry park, which is located in the west of Suzhou city and covers a total area of 258km2 with a total population of 720,000 people. According to Suzhou city planning, SND is the ecological friendly town of technology innovation.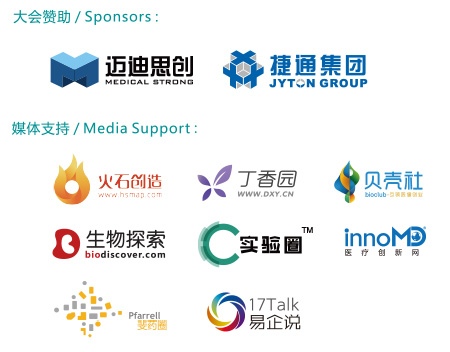 Testimonies
Georgio Mosis
CMP 2014 is a "must attend" for those wishing to interact with a diverse group of attendees and presenters with specific focus and knowledge of the biomedical marketplace in China. I found CMP2014 to be very informative, and a great opportunity to network with buyers and sellers of medical technologies in China. My attendance had a definite impact on my efforts in this marketplace. Presentations by members of the regulatory bodies also provided tremendous insight into the direction of the Chinese marketplace from an oversight and demand perspective. An excellent, and very insightful conference! Matthew Colpoys, CBO BioGateway Partners, LLC
Todd Dollinger先生 以色列 Trendlines集团CEO
王景烨先生 LEK咨询公司董事合伙人